Pilot Input and Testing
The Best Pilot Sunglasses need Pilot Led Design
To make the best sunglasses for flying, firstly, you must make absolutely sure you know what pilots want. Secondly make sure you know, why other sunglasses just aren't up to the job. So that's what we did!
We got pilots on board, right from the outset.
Involved, as we are, with the aviation industry, we're lucky enough to be in the extraordinary position to have direct access to a host of pilots. In order to obtain pilot feedback, we clocked up thousands of hours of real-time pilot testing in real flight decks. So, equipped with first-hand knowledge, we're able to develop and evolve our unique range of Bigatmo sunglasses for flying.
We craft sunglasses which excel in the field of aviation because, armed with the pilots insight, working with extremely skilful technicians and using the most advanced optical materials in the world, is no mean advantage.
Superior Lens Materials
NXT®/Trivex® Lenses and Titanium Frames
Our aim: Create the best pilot sunglasses in the world.  In order to achieve this, we stick to a few core principles, including:
Investing in research.
Collaborating with the people who have the greatest knowledge and skill.
Using the very best material and technologies for each and every component part.
Technology and Design Detail
Simple Design Focusing on the Technology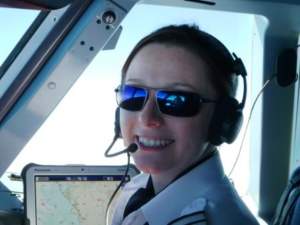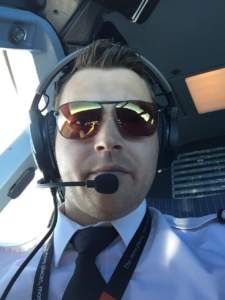 This has to be undertaken with a 'perfectionist' mentality.
The right questions have to be asked and the answers clarified.
Every decision has to be analysed and evaluated until there is only one clear course of action.
Our design and build journey has been one of step by step elimination. You must refine constantly, over and over; getting rid of the unwanted or unnecessary aspects. Then are you left with the elements that will produce something of real substance and integrity.
You could say, every constituent has to fight for it's place in the finished product. The result being, a pair of sunglasses perfectly adept to overcome all of the challenges found in the high contrast environment of the flight deck.
They are also excellent sunglasses for driving a car too!
After researching many so called aviation sunglasses, many of which are just fashion glasses and do not perform in a professional working environment, I came across the Bigatmo web site. I chose the Alutra Photochromic lens and have no hesitation in recommending it for professional aviation use.
Bigatmo Sunglasses for Flying. Let's Take a Closer Look!
Pilot Led, Lens and Frame Development Programme
Let's talk about the lenses and frames for a moment, the specific elements and why they are so important when it comes to sunglasses for aviation. If you like technical stuff then this will appeal to you.
We analysed all the lens materials available against our set of criteria and for one reason or another; too heavy, poor optical acuity, poor impact resistance, poor chemical resistance…..the list goes on! One by one the lens materials were discarded. Then we looked at NXT®/Trivex® lens material…
Lenses – NXT®/Trivex® THE Best Lens Material 
NXT® was formulated in the early 1990s for the wind-shields of a new generation attack helicopters. The new material needed to be bulletproof, lightweight and optically superior.
We liked the aviation connection but were astounded by the attributes of this lens material. See for yourself, NXT®/Trivex® Core
Working closely with pilots and our lens manufacturers we developed the Bigatmo range of lenses. Every single one of our sun lenses is made from NXT®/Trivex®
Frames –Sculpted Titanium Frames
You can have the best lenses in the world and we believe we do, but if the frames aren't up to the job, much of the benefit will be lost.
No-one wants to wear a heavy frame that's uncomfortable, digs in, slips around, interferes with ANR headsets or impedes peripheral vision.
All the frames we and other pilots had tried before Bigatmo, had some combination of these factors.
We designed and developed something better, a sculpted titanium frame, so light, yet secure and comfortable it's as if it's not there. The slim temples fit smoothly beneath the ANR headset allowing the headset to remain properly in place. Bigatmo Frames
Prescription Sunglasses for Flying
Understanding the Requirements for Pilots at Work
A lot of pilots need to wear prescription sunglasses, or eyewear whilst working on the flight deck. It's worth noting that not all prescription designs are the same.
So the key to producing successful prescription sunnies for pilots, is to understand the complete range of demands a flight deck environment places on your vision. The flight deck is an environment that for a number of reasons, can easily cause eyes strain and tiredness..  We did the research and as a result, have an excellent prescription program for pilot sunglasses. So, to have more relaxed eyes for those long flying days is clearly beneficial. Bigatmo sunglasses are fantastic for driving too, so you have the added benefit of being able to wear them to and from the airport as well. Why not take a look at the collection and find a pair for you! Sunglasses Collection for Pilots and Sport.
You can order a Home Trial Pack 
More Options
We also produce glasses with office lenses, Transitions® lenses, and we have clear lens options, for everyday use.
If you'd like to talk with us about prescription products please do get in-touch, you'll find all the details you need at the bottom of this page.
Bigatmo - Best Sunglasses for Aviation - The Complete Package