Powered Paragliding in Action
One of our customers who is into advanced powered paragliding, wrote to us about his experience with Bigatmo sunglasses here is what he wrote:
Strato sunglasses go advanced powered paragliding, with a backpack-engine it's a challenging combination of physical action and mental performance.
Over the year you're always confronted with changing environmental conditions that even your glasses have to manage perfectly for safe flights:
The range goes from a start run on a slightly foggy lawn over a bright winter morning sky, up to hill soaring at 30°C in sandy dune conditions in Namibia.
You need a pair of glasses that always remain in its position and ensure a clear view to your wing straight above, your instruments and everything around…
I never wear something that can compete against my Strato or Tropo that are fitted with the Zeolite and Alutra Photochromic lenses which I choose depending on the conditions. More Info about Lens Options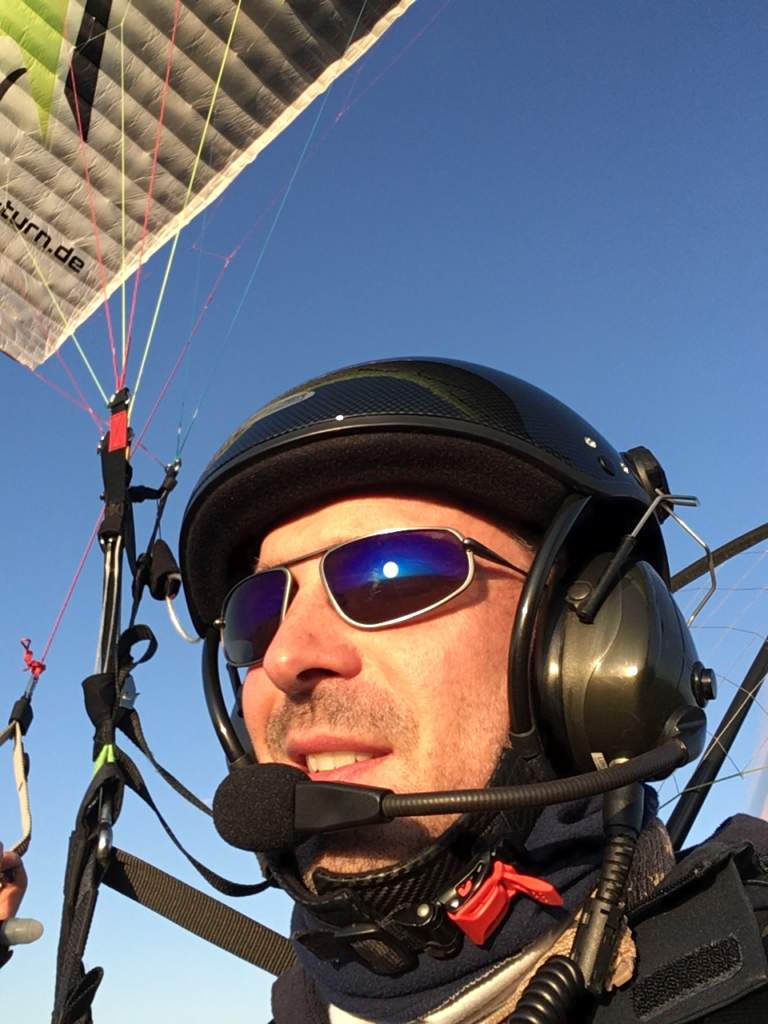 Technical Performance
For me they are "workhorses" where I expect technical performance as well as styling, pieces that you can wear behind the scenes for flying or on a promenade's shopping tour:
They combine a clear modern design without a "bling-bling" that sometimes is too much for me.
My glasses were:
Natural Titanium Strato Frame with Zeolite Lens and Iridescent Blue Mirror Finish & Polished Titanium Tropo Frame with Alutra Photochromic Lens and Light Gold Mirror Finish.
by: Marco Böhnke
If you'd like to know a little bit more about the different types and tints of the lenses you'll find more information here: A closer look at the lens options
If you'd like to get a feel for how it is to look through the various lenses go here:           Try the Lens Demo
Lens Technology